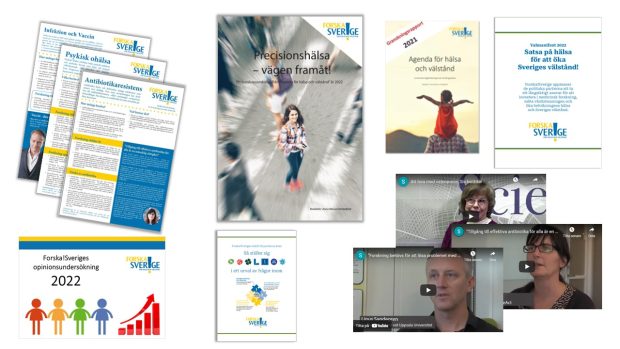 Publications
Research!Sweden contribute with a number of different publications
For example:
statistical status reports,
analyses and policy proposals
opinion polls
fact sheets
films
and more
Below you can see the products that are available in English. Please visit our Swedish website to access all our publications.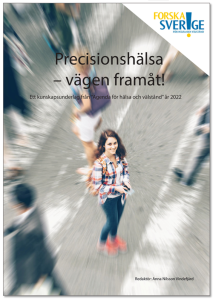 Within our membership organization "Agenda for Health and Prosperity" we publish reports and status reports. Some of our reports and one-pagers are translated into English, and you find them here.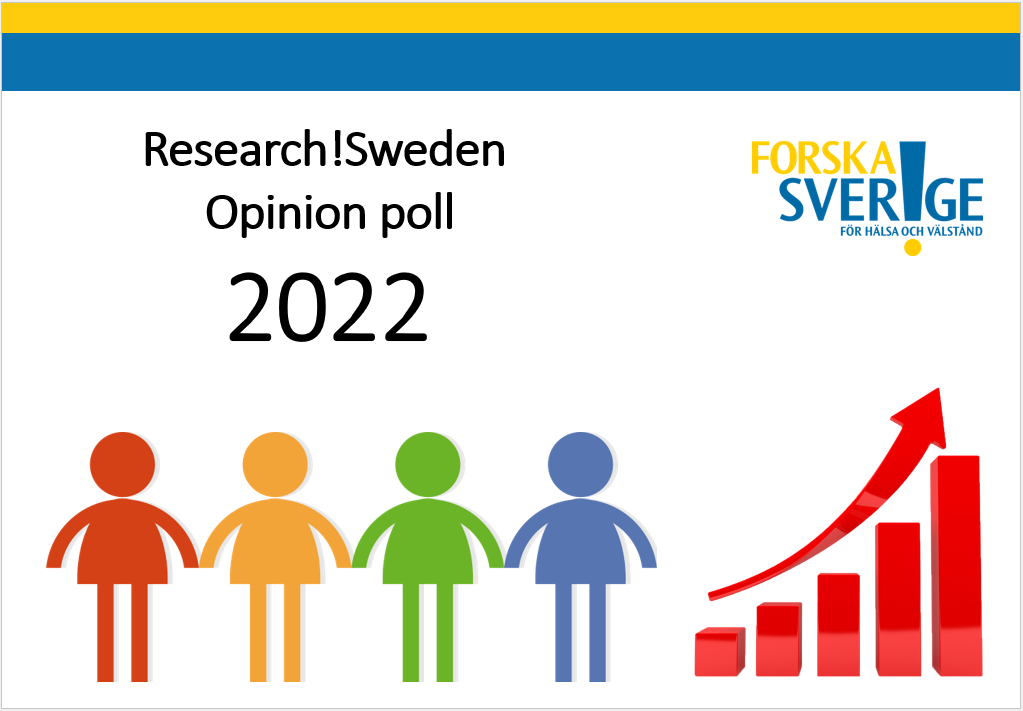 Research!Sweden conducts opinion polls about the public's attitude to medical research and healthcare. Our latest opinion poll, for 2022, is available in English.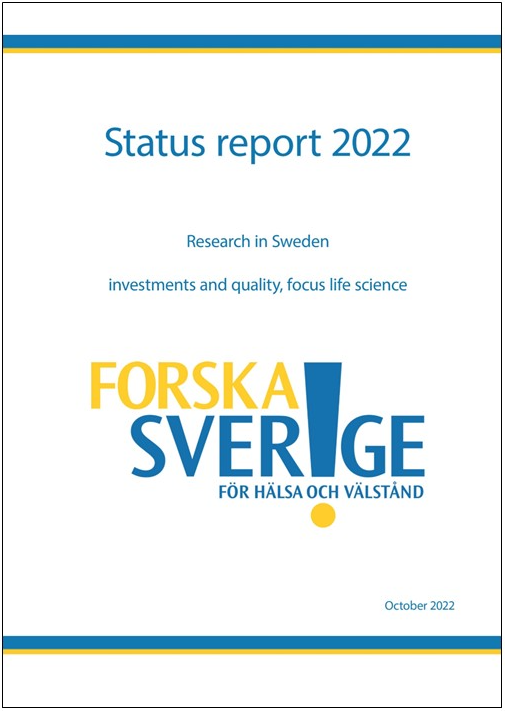 Every year, Research!Sweden gather statistics about how Sweden stands in relation to other countries regarding, for example, investments in research, public costs for healthcare and scientific quality. Our latest status report, for 2022, is available in English.