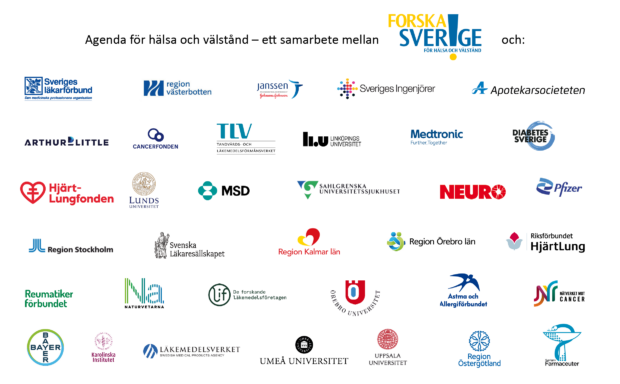 Agenda for Health and Prosperity
Research!Sweden created a project in 2014, in order to present a state-of-the-art analyses of the challenges and opportunities within life science in Sweden.
In collaboration with a number of organizations representing academia, healthcare, industry, patient advocacy and other interest groups, we also developed prioritized policy proposals and action plans. The aim we all shared was to strengthen the life science-system in Sweden, to increase both health and prosperity. At a conference in 2015 the report was presented, and we discussed the proposals with key decision-makers, including three ministers.
The positive response from the government, along with the new and effective way of working across organizations, created a demand from the members in the project to continue the collaboration in a more long-term manner. Research!Sweden then decided to create a membership organization called "Agenda for Health and Prosperity".
The members works closely together to improve the conditions for medical research, business and healthcare under the leadership of Research!Sweden. A main task is to provide evidence-based proposals for policy makers. We have limited the number of members to 35 to keep a tight network with high trust and think-tank methods. Moreover, we safeguard that there is a balance between the different perspectives represented in the group.
On our Swedish website you can read more about the initial project and the results.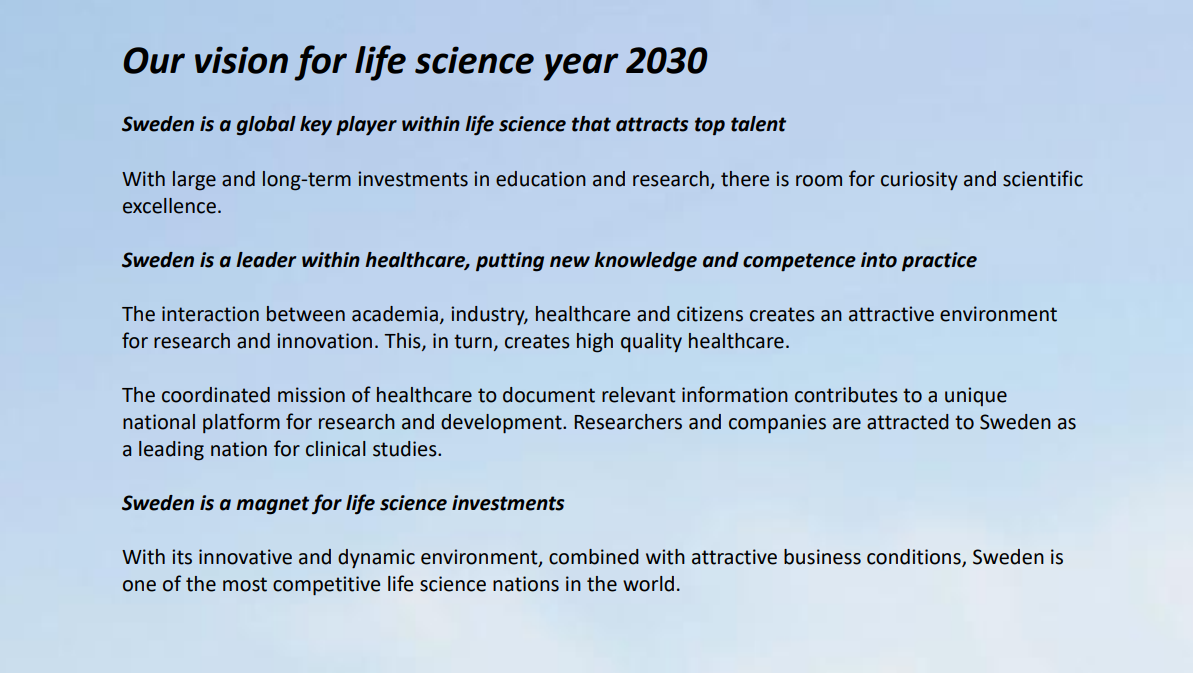 Our goals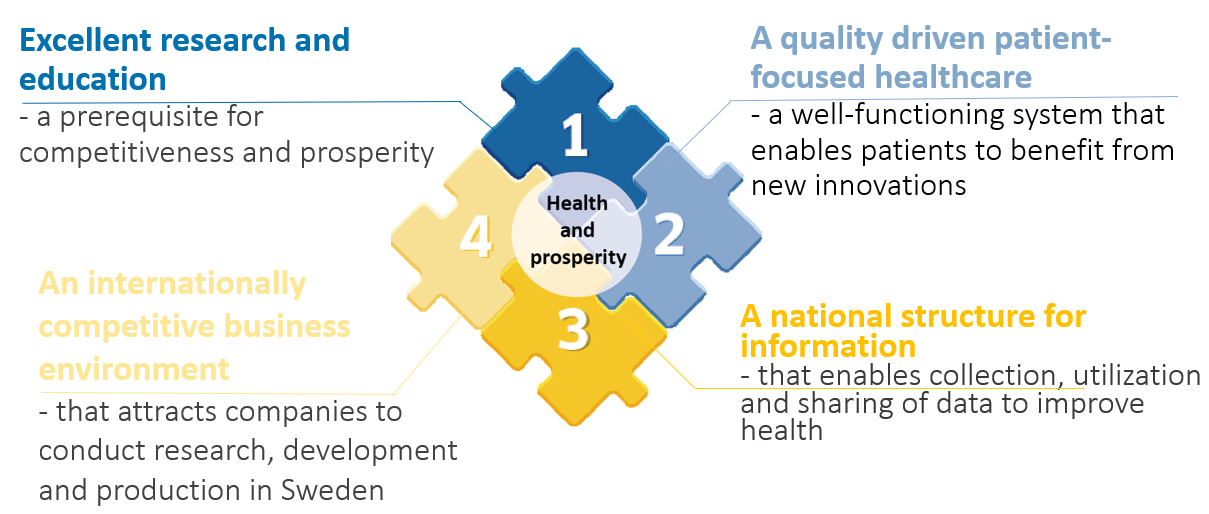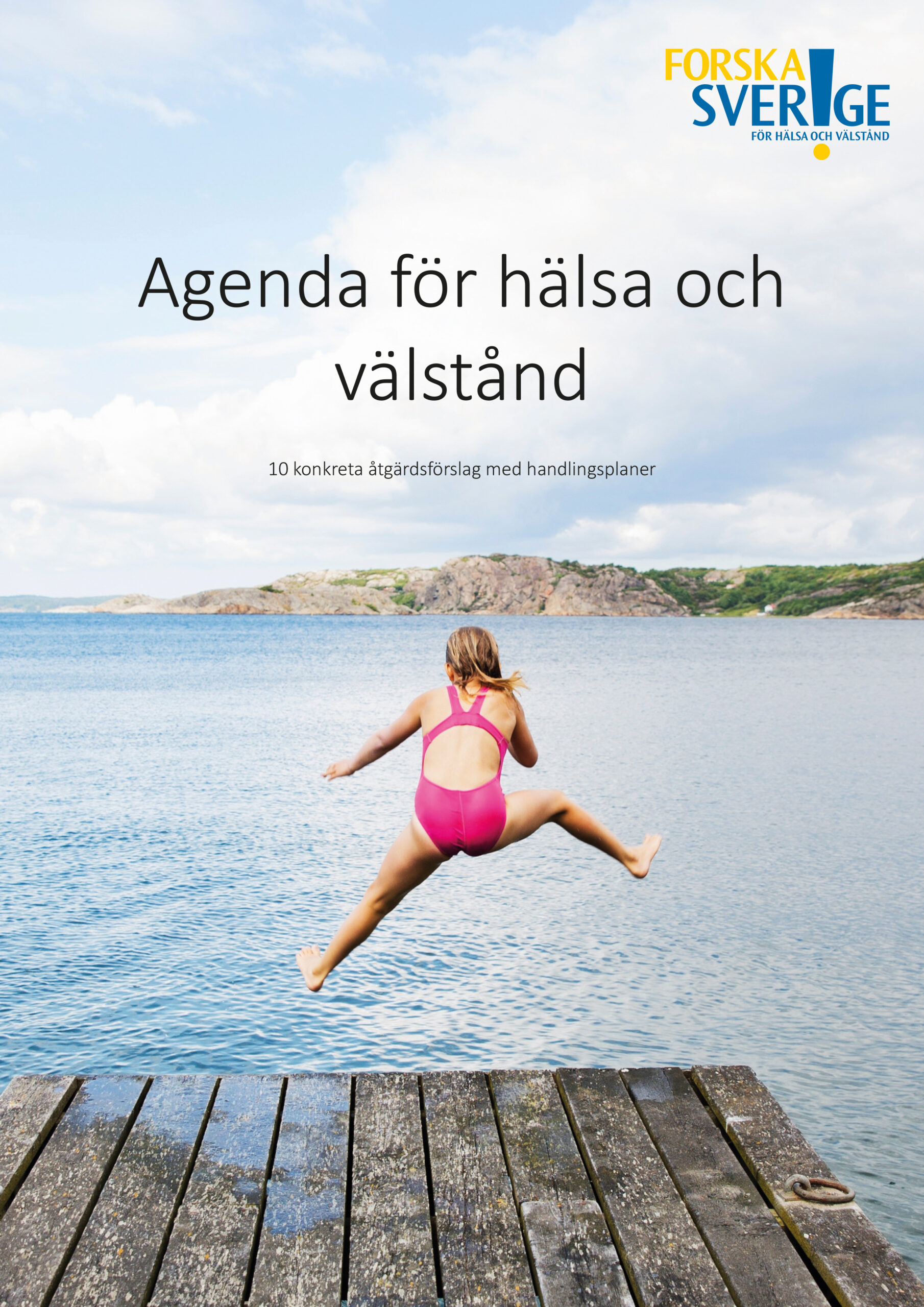 Sweden is facing major challenges in both health and care. We get more efficient prevention, diagnostics, and treatment through research and development, however there are obstacles to unlocking the full potential. On 10 May 2023 Research!Sweden and the 35 organizations within "Agenda for Health and Prosperity" handed over a new report with analysis, proposals and action plans to the government.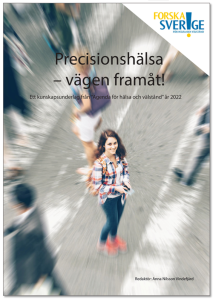 Thanks to advances in precision medicine and medically applied artificial intelligence, we are well placed for working with precision health. It can generate better prevention and diagnostics, more effective treatments, fewer medical injuries, increased survival and shorter hospital stays. Read our report (Swedish) or our one-pager (English).
The pandemic has shown that our society is vulnerable to unforeseen outbreaks of new diseases. "Agenda for Health and Prosperity" presents an analyses of the role of research during the Covid-pandemic in Sweden. The analyses is followed by 10 policy proposals that should be prioritized in order for Sweden to make better use of research and development when it comes to future threats to our health. Read our report (Swedish) or our one-pager (English).

Every year, 110 000 patients suffer injuries in Swedish hospitals, according to statistics from Sweden's Municipalities and County Councils. A more effective use of healthcare data is required in order to ensure that Sweden's patients, today and in the future, will be able to receive better and equal care. A new opinion poll, ordered by Research!Sweden, shows that 95 percent of the Swedish population wants to share their healthcare data. Read our analyses of the situation (in 2018) and policy proposals in our report.